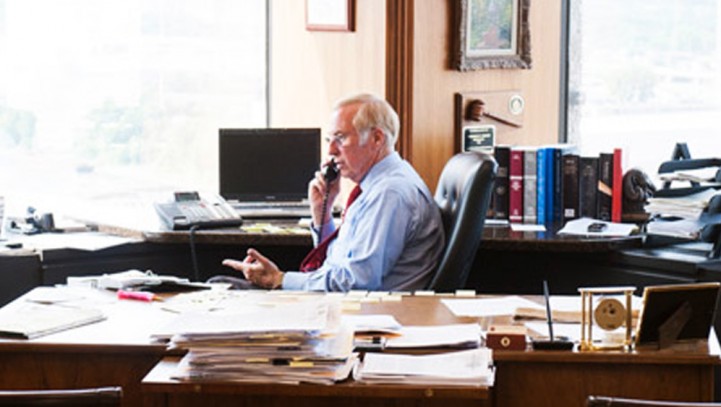 Thomas White Named in Nashville Business Journal's Power 100
Thomas White, attorney at Tune, Entrekin & White, has been selected as one of Nashville Business Journal's 100 most influential names in business.
NASHVILLE, Tenn. – Nashville Business Journal, an online business publication, has announced lawyer Thomas White as one of Nashville's 100 most influential people. White is one of the main partners of local law firm Tune, Entrekin & White. The Power 100 are selected based on a number factors including magnitude of each individual's influence and impact on the Nashville business community.
"I am very pleased and flattered to be included in this listing of the 100 most influential names in Nashville business.  I certainly hope to make an ongoing commitment in my law practice for the best interest of this community," said White.
As a veteran Nashville real estate attorney, White primarily represents developers and builders dealing with land use and construction issues. He is a graduate of Vanderbilt Law School and has served two three-year terms as a member of the board of directors of the Nashville Bar Association, of which he was president in 1996. White is considered one of Nashville's most influential attorneys due to his ability to guide complex real estate projects through Metro's Planning Commission and Board of Zoning Appeals, along with his substantial influence at the Metro Council.
Nashville is considered the third hottest real estate market in the U.S., according to Auction.com, with home prices rising 6.2 percent year-over-year and home sale growth rising 4 percent over that same time. The city is driven by tourism, education and health services and a vibrant downtown, which has led to an expansion in millennial population growth and employment in the city. This has resulted in a great need for experienced real estate attorneys to provide legal knowledge and guidance in construction and real estate deals.
Thomas White can be contacted at 615-244-2770 or by visit tewlawfirm.com/contact.
About Tune, Entrekin, & White
Tune, Entrekin & White is a Nashville law firm founded in 1978 by established attorneys John Tune, Ervin Entrekin and Thomas White. The firm handles cases in multiple practice areas for individuals, businesses and nonprofit organizations. Tune, Entrekin & White is composed of highly motivated and dedicated legal professionals, striving to accomplish the most for clients and continuing to build upon a record of accomplishment. For additional information, visit www.tewlawfirm.com.