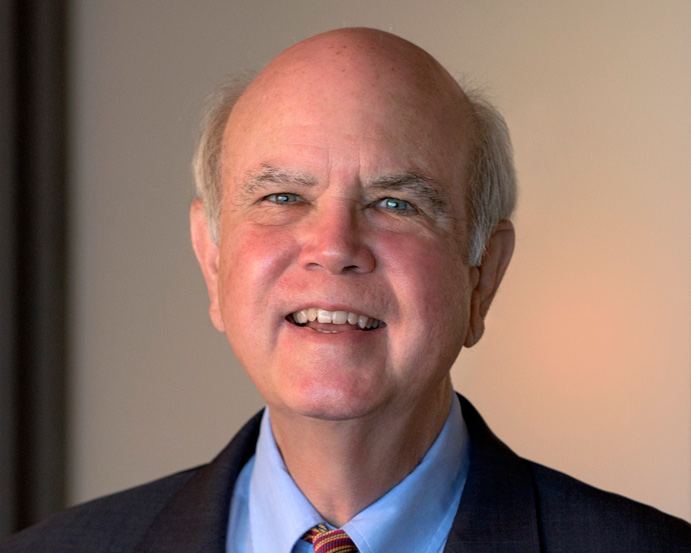 Davidson College, B.A., 1969
Vanderbilt Law School, J.D., 1972
John has a diverse practice involving government relations and regulatory work, as well as litigation in state and federal courts. He represents clients on issues that involve compliance with local, state and federal environmental laws and rules. He appears frequently before state and local environmental boards and in state and federal courts on issues involving compliance with statutes and rules governing water, air, solid waste, and hazardous waste.
John assists clients with the registration of their trademarks and copyrights in the U. S. Patent and Trademark Office and the U. S. Copyright Office, respectively. He also represents clients in trademark and copyright infringement matters, which often involve litigation in federal courts.
John represents the firm's clients in other areas of litigation in state and federal court. He has handled cases under several federal statutes, including the Civil Rights Act, the Medicare statute, the Cable Piracy statute, and the Fair Labor Standards Act. He has represented clients in state court matters involving covenants not to compete, contract disputes, annexation disputes, easement and road disputes, defamation, and other business torts.
Another area of John's practice involves the representation of health care organizations at the state legislature and before state regulatory boards. He has drafted legislation for those clients and lobbied it successfully to passage by the Tennessee General Assembly.
In 2003 John was certified by the Tennessee Supreme Court's Alternative Dispute Resolution Commission as a mediator in the field of General Civil Mediation.
John has contributed numerous articles to legal journals. He was honored by the Tennessee Bar Association in 2003 and again in 2014 with the Justice Joseph W. Henry Award, presented annually to the author of the year's best article in the Tennessee Bar Journal. In 2005 he served as editor-in-chief of the Nashville Bar Journal.
John is a member of the American, Tennessee, and Nashville Bar Associations and is a Fellow of the Nashville Bar Foundation. He is admitted to practice in Tennessee and in all the following federal courts: the U. S. District Courts for the Eastern, Middle, and Western Districts of Tennessee, the U. S. Courts of Appeals for the Fifth, Sixth, and Federal Circuits, and the U. S. Supreme Court. He holds an "AV" rating from Martindale-Hubbell.