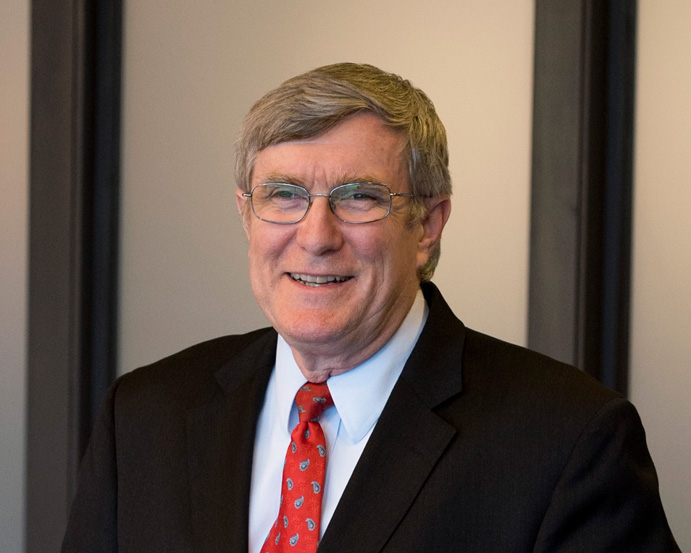 Lafayette College, A.B., cum laude,
1976 Vanderbilt Law School, J.D., 1979
George practices mainly in the area of zoning and land use planning law, as well as codes enforcement issues of all kinds. He is the principal author of "Legal Aspects of Codes Administration," published by the International Code Council, and is a frequent lecturer concerning codes issues at the annual conferences given by the ICC and its affiliated organizations. In 2009 he published the "Legal Handbook for Tennessee Codes Officials," devoted exclusively to codes enforcement issues arising under the laws of the state of Tennessee. He is also the author of "Tennessee Zoning Boards: Practice and Procedure," as well as "Land Use Law: Tennessee and Beyond," which he uses as a textbook in the law school class he teaches on land use principles. Finally, he is the author of a blog concerning land use issues in Tennessee which can be found at tnzoning.blogspot.com and a web site located at www.tnlanduse.com.
George is a 1979 graduate of Vanderbilt University School of Law. He started his career with the Metro Nashville Legal Department. He practiced for almost 30 years with the law firm of Parker, Lawrence, Cantrell & Dean before moving to Tune Entrekin & White in August 2010. He is a member of the Nashville, Tennessee, and American Bar Associations, and is admitted to practice before the local federal and state courts, the U. S. Court of Appeals for the Sixth Circuit, and the U.S. Supreme Court. His wife Kimberly is a Deputy Attorney General for the State of Tennessee.
He is a Fellow of the Nashville Bar Foundation and a former member of the Harry Phillips Inn of Court, an organization dedicated to the advancement of legal ethics.
In his spare time, George has been known to play a game or two of chess (he served on the Nashville Chess Center Board of Directors for ten years), as well as tinker with the latest technological gadgets.