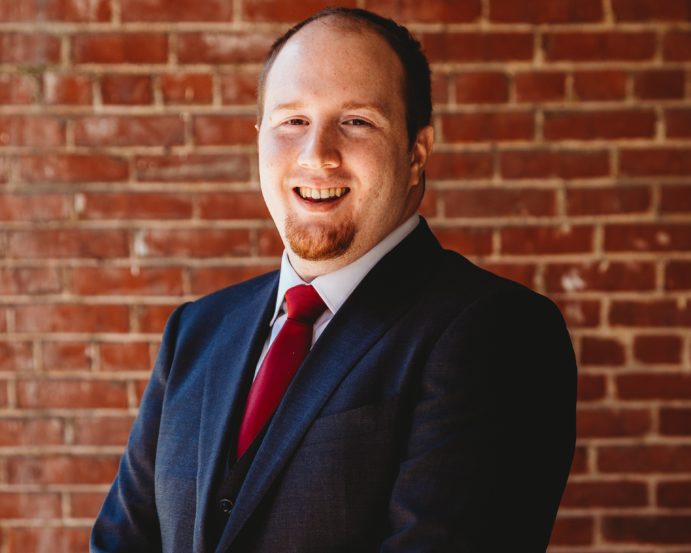 Bethel University, B.A., 2016
Marshall–Wythe School of Law at the College of William & Mary, J.D., 2019
Featured Experience:
Regularly represents institutional and local buyers and sellers in multi-million-dollar commercial and residential development real estate transactions and financing.
Represented a lender group in a $50 Million Dollar commercial building loan.
Routinely drafts and reviews commercial lease agreements.
Represented the founders of a multi-million-dollar business in the sale of their business to a public corporation, getting millions of dollars more upfront.
Represents a publicly traded home building company in state administrative proceedings.
Obtained a favorable settlement for a commercial landlord in lawsuit against a national restaurant chain for breach of lease.
Won a bench trial on behalf of a rape victim against the State of Tennessee for negligent employment practices in the care of a prisoner at the women's prison.
Won a jury trial on behalf of an injured person against a national retail chain.
Sam represents commercial and residential investors, developers, builders, landlords, and entrepreneurs in real estate and business transactions in a variety of contexts. He also represents both borrowers and lenders in secured transactions to finance the acquisition or development of real estate. Sam routinely represents clients on both buyer and seller side in real estate deals, lease negotiations, HPR and owner's association creation, and asset sales. Sam is also trusted as an escrow agent to close transactions.
In addition, Sam provides value to businesses getting in front of legal issues before they become
expensive problems. Sam advises clients in a several industries, including real estate, construction, consulting, manufacturing, and more in drafting, negotiating, and enforcing their entity's governing documents and contracts to (1) maximize and protect value and (2) prevent litigation.
Sam is from Hendersonville, Tennessee. He graduated from William and Mary Law School, cum laude, (2019) where he was a member of the Center for Legal and Court Technology. Sam graduated at the top of his class from Bethel University with a focus in history and computer science. Outside the office, Sam enjoys working as an ice hockey official and spending time with his family."